Mair Named Executive Director of Cardiology Consultants at Baptist Heart & Vascular Institute
5/22/2019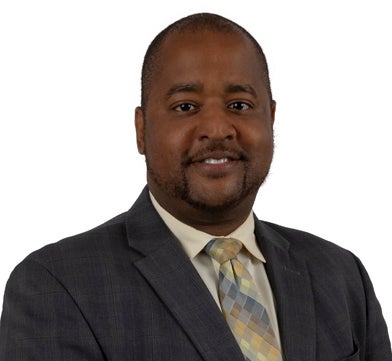 Kevin B. Mair, MBA, FACHE, CMPE, has been named executive director of Cardiology Consultants. The practice is an affiliate of the Baptist Heart & Vascular Institute and is comprised of an extensive team of cardiologists, interventional cardiologists, structural heart disease experts, electrophysiologists, vein specialists and cardiothoracic surgeons.
Mair earned his bachelor's degree from Temple University in Philadelphia and his Master of Business Administration with a health care concentration from George Washington University in Washington, D.C. He holds a Six Sigma Green Belt in Health Care from Villanova University in Philadelphia and is a certified medical practice executive of the American College of Medical Practice Executives. Mair is also a Fellow of the American College of Healthcare Executives.
Mair brings broad experience to his new position from previous work with WellStar Health System and HCA Healthcare, Inc. At Cardiology Consultants, he will be responsible for planning, organizing, directing and integrating the strategic plan of the organization within the operations. He will also provide management oversight for the development of high quality, cost effective and integrated clinical programs within the practice.
Baptist Health Care is a not-for-profit health care organization based in northwest Florida that is committed to helping people throughout life's journey. The organization is a proud member of the Mayo Clinic Care Network. Baptist continuously strives to be a national leader in quality and service. Baptist Health Care includes three hospitals, four medical parks, Andrews Institute for Orthopaedic & Sports Medicine and a large network of primary care and specialty physicians. Baptist Health Care is one of the largest non-governmental employers in northwest Florida.
Baptist Health Care ● Baptist Hospital ● Gulf Breeze Hospital ● Jay Hospital ● Baptist Medical Parks Airport, Nine Mile, Navarre and Pace ● Andrews Institute ● Baptist Medical Group ● Baptist Heart & Vascular Institute ● Mayo Clinic Care Network
CONTACT BELOW IS FOR MEDIA USE ONLY
For more information about this press release or to schedule an interview, please contact Kathy Bowers at 850.791.5254 or BHCMediaRelations@bhcpns.org