Physicians at Baptist Health Care

Full Listing of Baptist Health Care Employed Physicians
Physicians on the Baptist Health Care staff are driven to provide friendly, expert medical care. They choose Baptist and share our mission of providing superior service and compassionate care for patients and families.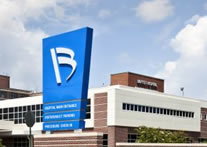 Baptist Medical Group
Baptist Medical Group was started in 2009 for a very simple reason: our parent company, Baptist Health Care, wanted a better way to provide a full continuum of care to you, the patient population in our area.
Learn more about our premier network of physicians