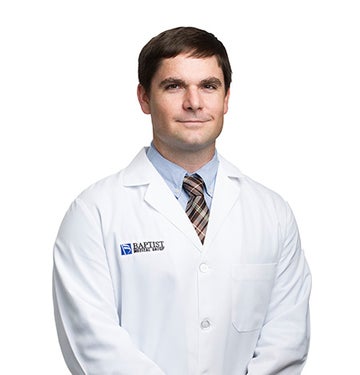 ---
RATINGS & REVIEWS
The provider star rating is calculated using patient reponses to the five care provider questions in our patient satisfaction survey. Below you can see the provider's star rating and the number of his or her patients who have provided feedback.
4.9
Provider discussed treatment options
---
4.9
Provider showed concern
---
4.9
Provider explained things clearly
---
4.9
Provider included you in decisions
---
4.9
Likelihood of recommending this provider
---
---
Comments
6/23/2022
Both [...] & Dr. Dixon provided excellent services.
---
6/22/2022
Excellent!
---
6/16/2022
Dr.Dixon is a wonderful dr. Takes care of his patients.
---
5/29/2022
I have already recommended Dr Dixon multiple times.
---
5/29/2022
Excellent in all areas of understanding, knowledgeable and dedicated to ensuring my good health will return
---
5/29/2022
Everything excellent
---
5/26/2022
Great attention and care
---
5/26/2022
Dr. Dixon is amazing!! Highly recommend.
---
5/25/2022
Treated me like a friend or a family member the doctor was very polite listen good they provided good information I highly recommend it
---
5/24/2022
Doctor Dixon explained everything very well, and my husband got there late, Dr Dixon was very kind of explaining all process to my husband, about my son's injury.
---
5/19/2022
He was the sweetest I had to have a tube put down my nose but I can't use that spray so he assured me the whole time he was being so gentle and he did. I love him he is the kind of dr we need
---
5/13/2022
Great experience. Doctor Dixon is very professional , knows his stuff and I have total confidence in everything he recommends. I will not hesitate to recommend him to anyone. Super surgeon also. I am ecstatic to have him as my ENT .
---
5/11/2022
Dr Dixon is the best ENT doctor in Pensacola.
---
5/05/2022
We love doctor Dixon. He explains everything and answers all questions
---
4/21/2022
Dr Dixon was very kind and showed concern for my well being
---
4/14/2022
Dr. Dixon is a wonderful physician. He thoroughly explains everything in detail, listens very attentively and answers any questions or concerns you may have.
---
4/09/2022
Dr. Dixon was very personable. He was easy to communicate with and explained my issues in an easy to understand manner. He offered my options and Included me In the decision making process. I would highly recommend him to others
---
4/05/2022
He listened
---
4/04/2022
During this visit Dr Dixon and I had a very good conversation about leaving messages for Rx refill and not hearing back.
---
3/31/2022
Dr Dixon is very professional & knowlegable
---
Biography
Dr. Joshua Dixon is a skilled otolaryngology (ENT) physician and surgeon. He specializes in treating and diagnosing a wide scope of ear, nose, throat and head and neck conditions. He is currently accepting new patient appointments at his practice in Pensacola.
Medical Education
University of Alabama School of Medicine
Birmingham, AL
Residency
University of Kentucky
Department of Otolaryngology – Head & Neck Surgery
Louisville, KY
Board Certifications
American Board of Otolaryngology
Professional Memberships
American Academy of Otolaryngology
American College of Surgeons
American Medical Association
Medical Association of the State of Alabama
Clinical Specialties
Otolaryngology-Head and Neck Surgery
Meet your Doctor
What led you to become a doctor or choose your focus of medicine?
Ever since high school, I've wanted to be a surgeon. I wanted to be able to help people quickly, to operate and see immediate results. I chose otolaryngology because I was fascinated by the intricate anatomy and the variety of patients and pathology I could see. Patients are typically intimately aware of problems involving their head and neck. All the senses that allow humans to perceive their world are located there. By helping patients with head and neck problems, I have the opportunity to make a tremendous difference in their lives.
What about your line of work do you find most rewarding and why?
I enjoy seeing patients, talking to them, getting to know them, listening to their problems, finding the correct diagnosis, explaining and making sure they understand, treating them, and seeing them get better. I get to do all of this, to take care of my patients all the way through.
In your opinion, what's the most important factor in a doctor-patient relationship?
Trust. Trust that the physician always has the patient's interest in mind. Trust that the physician will do whatever needs to be done to take care of the patient.
What can a patient expect when they have you as a doctor?
That I will do everything in my capacity to help them with their problem and to make them feel better.
What are your top priorities with every patient you see?
I want patients to be comfortable. Most patients understandably have anxiety when they come to see a physician. I want patients to feel confident that they are at the right place, where they will receive the best care. I want them to understand their disease and all the options. I want them to know that my staff and I will be with them from start to finish and that they will never be alone.
Describe one of the top ways you ensure each patient receives the quality, personal health care he/she deserves.
We are constantly re-evaluating and tweaking our whole process and experience, everything that happens from the moment a patient walks in the door. We strive to deliver timely, efficient, and quality care. I consider it of utmost importance for me personally to be up to date on the newest advancements, knowledge, and research, and I spend a significant amount of time each day learning in order to stay sharp and current.
Do you have any specific medical interests?
I enjoy taking care of the whole scope of ENT-related conditions. This includes but is not limited to ear, nasal, sinus, voice, swallowing, thyroid, and salivary disorders. Surgeries include but are not limited to tonsillectomy, adenoidectomy, tube placement, tympanoplasty, mastoidectomy, cochlear implant, stapedotomy, septoplasty, turbinate surgery, endoscopic sinus surgery including balloon sinuplasty, thyroidectomy, parotidectomy, neck dissection, laryngectomy, resection of tongue and oral cavity tumors, repair of facial fractures, drainage of neck infections, excision of skin tumors and facial reconstruction, tracheostomy, microscopic laryngoscopy, and airway operations.