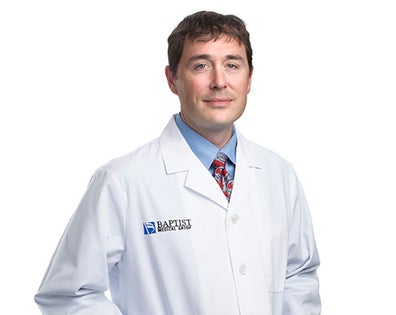 ---
RATINGS & REVIEWS
The provider star rating is calculated using patient reponses to the five care provider questions in our patient satisfaction survey. Below you can see the provider's star rating and the number of his or her patients who have provided feedback.
4.9
Provider discussed treatment options
---
4.9
Provider showed concern
---
4.9
Provider explained things clearly
---
4.9
Provider included you in decisions
---
4.9
Likelihood of recommending this provider
---
---
Comments
6/16/2022
Very good communicating with my 3yr old. Very informative on answers. Gave a comfortable feeling that helped ease my worry and stress on the matter
---
6/08/2022
Dr. Botts was knowledgeable, pleasant, and very informative in explaining what was taking place.
---
6/03/2022
THANK YOU TO DR. BOTTS AND HIS STAFF, DR.BOTTS SURGERY HAS MADE A LIFE TIME CHANGE FOR ME THAT I HAVE BEEN FIGHTING FOR 40YEARS
---
5/31/2022
Dr Botts is an excellent physician. He treats you like a person and with respect in contrast to many other providers today that just want to bill you for a visit and not address your issues.
---
5/24/2022
Good
---
5/24/2022
Dr. Botts has proven to be a terrific provider especially now knowing the limitations of our illnesses.[...]
---
5/12/2022
Very informative on my health care
---
4/26/2022
Dr Botts best doctor around and I see him every 2-4 weeks. I am a CF patient and he has done many surgeries , communicates with my CF drs at [...]. I have my whole family going here. Love him and his staff
---
4/20/2022
The Doctor was very efficient and thorough. He took time to explain his diagnosis and treatment plan.
---
4/10/2022
Good
---
4/02/2022
Very helpful and concerned
---
4/01/2022
I loved that Dr. Botts asked my daughter how she felt about it and included her in her care plan.
---
3/30/2022
I would definitely recommend Dr. Botts, but the office needs a lot of help.
---
3/25/2022
Dr. Botts was very thorough at explaining the procedure he performed and what to expect regarding recovery.
---
3/10/2022
VERY GOOD BED SIDE MANNER
---
3/08/2022
Good
---
3/03/2022
Dr Botts is great listener and compassionate, GREAT Dr
---
3/03/2022
I felt extremely confident in putting my health care in the hands of Dr. Botts. I felt that he truly listened to my questions, concerns, and then addressed them all very clearly using a multitude of examples tailored to me personally. In a world where patients rarely feel understood- much less seen- by the doctors they must place their ultimate trust, Dr. Botts stands out as a bright and gentle light of reason. I appreciate his presence in the field!
---
2/19/2022
Good
---
2/05/2022
Dr. Botts has always been excellent for me.
---
Biography
Dr. Kevin Botts is an experienced otolaryngologist (ENT) and surgeon. He specializes in treating and diagnosing a wide scope of ear, nose, throat and head and neck conditions. He is currently accepting new patient appointments at his practice in Pensacola.
Medical Education
Virginia Commonwealth University
Medical College of Virginia
Richmond, VA
Residency
Duke University
Department of Otolaryngology
Durham, NC
Board Certifications
American Board of Otolaryngology
Professional Memberships
American Academy of Otolaryngology
American Medical Association
Clinical Specialties
Otolaryngology-Head and Neck Surgery