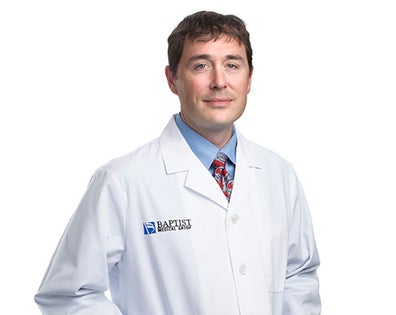 ---
RATINGS & REVIEWS
The provider star rating is calculated using patient reponses to the five care provider questions in our patient satisfaction survey. Below you can see the provider's star rating and the number of his or her patients who have provided feedback.
4.9
Provider discussed treatment options
---
4.9
Provider showed concern
---
4.9
Provider explained things clearly
---
4.9
Provider included you in decisions
---
4.9
Likelihood of recommending this provider
---
---
Comments
6/29/2023
Dr Botts is excellent at walking you through everything that he is doing, discussing next steps, addressing any questions or concerns you may have. I would highly recommend him for any of your ENT needs.
---
6/19/2023
Good.
---
6/17/2023
Kevin Botts took time to explain my medical problem to me and clearly outlined the next treatment steps that should be taken.
---
6/15/2023
Dr Botts was very informative and answered all my questions.
---
6/12/2023
Very caring doctor
---
6/11/2023
Dr. Botts is an EXCELLENT DOCTOR!!
---
6/07/2023
Wonderful Dr. [...]
---
6/03/2023
Good
---
6/02/2023
Good visit. Listens and explained options very well.
---
5/29/2023
Dr. Botts is an excellent doctor. He is very caring and he addresses all your concerns. There isn't many doctors like him anymore. If fact, you seldom get to see a doctor, you usually have to make an appointment with a np or pa.
---
5/19/2023
Dr. Bott is very efficient and clear about what he will do in order to resolve my particular health concern. I appreciated his clear, factual explanation of what was needed next. [...] The information that Dr. Bott provided made the telephone conversation with my son so much easier. I was very grateful.
---
5/17/2023
Dr. Botts was nice to me. I like that he showed me my CT scan pictures. [...]
---
5/15/2023
Dr. Botts was awesome
---
5/05/2023
Dr Botts didn't disappoint, and so glad I am his patient even though I wasn't sick and it was just to establish myself as his patient when the need arises.
---
4/25/2023
Dr Botts was very prompt, professional and has a very nice/calm technique explaining medical issues/procedures.
---
4/25/2023
Dr Botts is beyond incredible. He takes time to listen and fully explain all treatment options. He has a wonderful beside manner and is very compassionate with my little one! I can't say enough good things about him.
---
4/24/2023
Dr Botts is always great
---
4/24/2023
Dr. Botts is the best. I trust this doctor with my care and know he is a busy person.
---
4/23/2023
Dr Botts was very caring and explained what he was going to do
---
4/17/2023
Good
---
Biography
Dr. Kevin Botts is an experienced otolaryngologist (ENT) and surgeon. He specializes in treating and diagnosing a wide scope of ear, nose, throat and head and neck conditions. He is currently accepting new patient appointments at his practice in Pensacola.
Medical Education
Virginia Commonwealth University
Medical College of Virginia
Richmond, VA
Residency
Duke University
Department of Otolaryngology
Durham, NC
Board Certifications
American Board of Otolaryngology
Professional Memberships
American Academy of Otolaryngology
American Medical Association
Clinical Specialties
Otolaryngology-Head and Neck Surgery