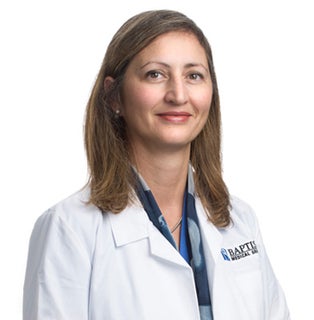 ---
RATINGS & REVIEWS
The provider star rating is calculated using patient reponses to the five care provider questions in our patient satisfaction survey. Below you can see the provider's star rating and the number of his or her patients who have provided feedback.
4.9
Provider discussed treatment options
---
4.9
Provider showed concern
---
4.9
Provider explained things clearly
---
4.9
Provider included you in decisions
---
4.9
Likelihood of recommending this provider
---
---
Comments
5/28/2022
She is the best I have ever had!
---
5/27/2022
DR. VIENS so excellent [...]
---
5/23/2022
Completely fixed the problem! Excellent physician.
---
5/22/2022
Kind and caring manner showed to me.
---
5/09/2022
As always, her care was fantastic.
---
3/27/2022
She took her time explaining my issues and what my options were going forward.
---
3/09/2022
Have nothing but positive things to say about this visit!
---
3/05/2022
Dr. Viens is very up to date on the best solution to helping you hear better and works very hard to make sure all my questions are answered and my problems are solved . She is a very caring doctor and I would recommend her to anyone.
---
2/18/2022
The care & attention I received was excellent! Also the referral that was necessary was good
---
Biography
Marie Viens, Au.D, is a certified audiologist who offers a wide scope of audiology services. She currently welcomes new patients at the Baptist Medical Group – Audiology practice located in Pensacola.
Medical Education
Doctor of Audiology, Salus University
Elkins Park, PA
Certifications
Certificate of Clinical Competence/ Audiology
Memberships
American Academy of Audiology
Alabama Academy of Audiology
American Speech-Language and Hearing Association
Clinical Specialties
Amplification
Tinnitus
Personal hearing protection
Additional Information
To learn more about Marie-Josée Viens, AuD, and her services, please visit her practice page, Baptist Medical Group – Audiology.
Meet your Provider
What led you to become a provider or choose your focus of medicine?
The field of audiology appealed to me because it combined knowledge of science, social skills, as well as fine dexterity. Audiology is a profession that is never boring or mechanical.
What about your line of work do you find most rewarding and why?
There are simply no words to describe how it feels when people are able to hear after being fitted with hearing aids. Often, this is a very emotional moment. It's rewarding to know that they will be able to communicate with their loved ones, and this will improve their quality of life. Fitting children is the most gratifying, to see their big smile after the hearing aid have been activated.
What is something about you that only your patients would know?
I am French-Canadian, and I love to make stained glass art.
How would a patient describe you?
Patients have described me as a very patient, dedicated, knowledgeable professional who always spends the extra time needed to ensure the best care.
What's your proudest moment as a provider?
I was extremely fortunate to be able to use funds from a Scottish Rite grant to help several children in the community get new hearing aids. As a professional, being part of providing the gift of hearing to someone, especially a child, is very rewarding. You can never forget the smiles on their faces.
In your opinion, what's the most important factor in a provider-patient relationship?
Patients should be able to trust their providers and know that they have their full focus and best interest at heart.
What can a patient expect when they have you as a provider?
I am a very determined person, and I like to find solutions to fit each patient's unique needs.
What do you find most encouraging about the work you do?
The field of audiology is constantly evolving, and this is very exciting. New and improved diagnostic tools have refined how we test people and provided clinicians with a better understanding of patients' hearing loss. Advancements in technology enable us to dispense "smart" hearing aids, and this technology will continue to improve patient satisfaction. Nanotechnology and development in stem cell research will revolutionize audiology. Audiology is never stagnant.
What are your top priorities with every patient you see?
Listening to my patients and understanding their needs. Especially with hearing aid patients, it is very important to understand their daily environments and obstacles they encounter with their ability to communicate. The details assist me in fine tuning and customizing patients' hearing aids to their individual communication and listening needs.
Describe one of the top ways you ensure each patient receives the quality, personal health care he/she deserves.
I have worked at Baptist Health Care for more than13 years, and I follow its Values and Mission. The patients' needs come first.