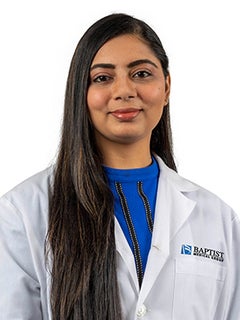 ---
RATINGS & REVIEWS
The provider star rating is calculated using patient reponses to the five care provider questions in our patient satisfaction survey. Below you can see the provider's star rating and the number of his or her patients who have provided feedback.
4.8
Provider discussed treatment options
---
4.9
Provider showed concern
---
4.9
Provider explained things clearly
---
4.8
Provider included you in decisions
---
4.8
Likelihood of recommending this provider
---
---
Comments
5/27/2022
Dr. J is phenomenal. She came in to speak to me and her energy was great. She explained what she saw in my previous labs, and gave me more and better options than my previous hematologist. Moreover, she was extremely proactive in getting my new labs done, my next appointment, and my treatment date. I FINALLY feel after over a year of not feeling well and fighting to be heard, I've been heard and now getting the treatment I need to be healthier and happier - to thrive!
---
4/30/2022
Very through and professional analysis of my needs. My experience was very good.
---
4/16/2022
Each visit is a positive experience
---
4/13/2022
Excellent
---
4/07/2022
Absolutely comfortable with our decisions on my care. Dr. J is honest, comforting, and very informative.
---
3/31/2022
I love this place
---
3/24/2022
I love Dr. J. What a thorough and professional doctor
---
3/11/2022
I have recommended Dr J to several people and they always thank me saying she is wonderful
---
3/03/2022
Very informative.
---
3/01/2022
Dr Jonnalagadda is very good and helpfu with my cancer going forward.
---
2/23/2022
Dr. Sweta takes enough time to share all information with patient and discuss your blood work results in detail, is always nice to see her as my service provider
---
2/16/2022
Dr Jonnalagodda and her nurse are two of the best I have ever had the pleasure of dealing with. They provide excellent care!
---
2/13/2022
Dr. J answered all of my questions without judgment and was able to improve my mood with her rational and steady approach to information.
---
2/03/2022
Dr. Jonnalagadda is great, very easy to talk with. I appreciate her help helpfulness.
---
Biography
Dr. Sweta Jonnalagadda is a highly skilled oncologist with Baptist Medical Group – Hematology & Oncology. She is dedicated to caring for adult cancer patients and welcomes new patients in Pensacola and Gulf Breeze.
Medical Degree
Kasturba Medical College
Manipal, Karnataka, India
Residency
Chief Resident
Saint Joseph Mercy
Ann Arbor, MI
Fellowship
Chief Fellow, East Carolina University
Greenville, NC
Certification
American Board of Internal Medicine
American Board of Internal Medicine - Oncology
American Board of Internal Medicine - Hematology