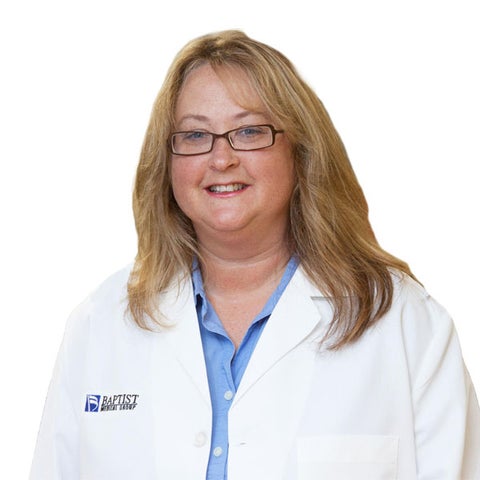 ---
RATINGS & REVIEWS
The provider star rating is calculated using patient reponses to the five care provider questions in our patient satisfaction survey. Below you can see the provider's star rating and the number of his or her patients who have provided feedback.
4.8
Provider discussed treatment options
---
4.9
Provider showed concern
---
4.9
Provider explained things clearly
---
4.9
Provider included you in decisions
---
4.9
Likelihood of recommending this provider
---
---
Comments
6/29/2022
Dr. Pruse is wonderful. Such a great listener and compassionate provider.
---
6/29/2022
We both love her
---
6/26/2022
Dr Pruse possesses all the best qualities in a physician: knowledgeable, efficient, kind, compassionate, and personable. But not just once in a while, or on a good day. Always! I and my children have followed her for 18 years through 5 different locations. She's the Best!
---
5/19/2022
The best primary care doctor in the area!Professional, thorough and caring!
---
5/14/2022
Very thorough and professional
---
5/12/2022
Incredibly knowledgeable. Easily conveys unknown complicated information on my level. Her honesty as a physician is refreshing. She caringly tells the truth about your health even when you need to loose weight. Every diagnosis is clearly discussed.
---
5/06/2022
Excellent
---
4/29/2022
All of our concerns were addressed
---
4/29/2022
Dr. Pruse is the best doctor ever!!
---
4/27/2022
Doctor went beyond my expectations
---
4/25/2022
Dr. Pruse is excellent. I have recommended her to many friends.
---
4/24/2022
I felt heard and well taken care of
---
4/22/2022
The Best!
---
4/08/2022
I am very comfortable with my doctor. When she left, I was so glad when she came back.
---
4/08/2022
Excellent professional care.
---
4/01/2022
Very good experience
---
4/01/2022
Great
---
3/31/2022
It's a good experience all around.
---
3/28/2022
Dr. PRUSE IS GREAT!
---
3/25/2022
Good
---
Biography
Dr. Pruse is the chief medical officer for Baptist Medical Group and a board-certified family medicine physician who has dedicated her career to the Gulf Coast community. She provides compassionate care for families at her office conveniently located at Baptist Medical Primary Care - Pine Forest. She currently is accepting new patients of all ages including children ages 5+.
Medical Education
Nova Southeastern University College of Osteopathic Medicine
Ft. Lauderdale, FL
Residency
Chief Resident
Florida Hospital East Orlando
Orlando, FL
Board Certifications
American Osteopathic Board of Family Medicine
Society Memberships
American Osteopathic Association
American College of Osteopathic Family Physicians
Florida Osteopathic Medical Association
Meet your Doctor
What led you to become a doctor or choose your focus on medicine?
I wanted to be a doctor ever since I was 5 years old. I always wanted to help people and loved learning about the human body.
What is something about you that only your patients would know?
I treat patients as if they were family members. I've always been told by patients that they feel like they're talking to a long-time friend and can tell me anything.
How would a patient describe you?
Caring physician.
What's your proudest moment as a doctor?
A patient brought me flowers and waited for me to finish seeing my last patients give me a hug for saving her life and diagnosing her with cancer.
In your opinion, what's the most important factor in a doctor-patient relationship?
Trust.
What can a patient expect when they have you as a doctor?
A caring physician who will stop at nothing to find out what is wrong with them.
What are your top priorities with every patient you see?
Addressing their needs.
Is there anything more or extra you would like prospective patients to know about you?
I run my office so each patient's needs are met. I always try to run on time because I know my patient's time is just as important as mine.