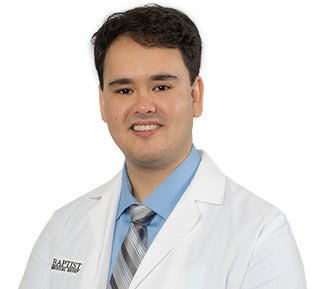 ---
RATINGS & REVIEWS
The provider star rating is calculated using patient reponses to the five care provider questions in our patient satisfaction survey. Below you can see the provider's star rating and the number of his or her patients who have provided feedback.
4.9
Provider discussed treatment options
---
4.9
Provider showed concern
---
4.9
Provider explained things clearly
---
4.9
Provider included you in decisions
---
4.9
Likelihood of recommending this provider
---
---
Comments
8/07/2023
Toby was great, caring,explained everything about my issue. A great P.A. I would definitely like to see him again.
---
8/07/2023
Toby Moreland has been looking after my ENT problems for quite a while now and he is very good at what he does.
---
7/18/2023
Tobias Moreland has been one of the best persons I have experienced in a doctor's practice. He shows empathy, understanding of my problem, and is always there if I need His help. I wish all medical staff were as accommodating.
---
7/08/2023
Very helpful in trying to determine the reason for my problem and resolving it.
---
6/26/2023
They were excellent to deal with.
---
6/25/2023
Tobias Moreland, PA was very good at answering all concerns and was highly impressed with him.
---
6/23/2023
Tobias exceeded my expectations on my sinus issues! He was thorough, professional and informative. I felt listened to.
---
6/22/2023
Great bedside manner!
---
6/11/2023
Fabulous
---
5/10/2023
All good
---
5/08/2023
Toby is my favorite care provider. His bedside manner is awesome and he really took the time to listen and address my concerns
---
4/10/2023
Toby has one of the best manners I have ever encountered! He treats you with respect, takes the time to listen!
---
3/12/2023
Good
---
3/06/2023
Dr.Moreland was very informative, he came right in the room and ask questions and answer questions ! Listen to me . Explain everything! And let me know what steps where to be taken. What needed to be done. I thank him for that! And look forward to my next appointment .
---
2/13/2023
Toby has been excellent to work with for chronic sinus issue. I have had two surgeries and continue to struggle with ongoing confirmed bacterial infections. Through Toby's patience and support we have a plan that is working and reducing infections. He has been professional and caring. Most importantly, he listened and responded to details of my condition with specific treatment to match my continued challenges. I am so happy to have some relief after increased infection cycles. Thank you Toby!
---
2/09/2023
Moreland was very nice and listened to us/allowed us to ask questions. He answered all our questions.
---
2/06/2023
He was very professional and communicated completely during the visit.
---
2/06/2023
Toby was very good in taking out my drain and answering my questions. [...]
---
2/05/2023
No complaints whatsoever. The PA was very professional, nice and personable.
---
2/02/2023
Not an easy job climbing in someone's ear. He did well
---
Biography
Tobias Moreland, PA-C, is a certified physician assistant who offers quality ENT care to patients on the Gulf Coast. He provides care to patients at Baptist Medical Group – ENT.
Medical Degree
University of South Alabama
Mobile, AL
Certifications
National Commission on Certification of Physician Assistants
Basic, Advanced & Pediatric Life Support
Memberships
American Academy of Physician Assistants
Society of Otolaryngology and Head and Neck Surgery
Additional information
To learn more about Tobias, please visit his practice page, Baptist Medical Group – ENT.
MEET THE PROVIDER
What led you to become a physician assistant or choose your focus of medicine?
I had a wonderful otolaryngologist who took care of me when I was a child that inspired me to go into medicine.
What about your line of work do you find most rewarding and why?
Being able to help improve the quality of life of my patients is the most rewarding. There is just something very satisfying about being able to listen to the patient, diagnose a problem, and work together towards a solution to improve their well-being.
What is something about you that only your patients would know?
I love to laugh
How would a patient describe you?
Friendly
What's your proudest moment as a physician assistant?
I have many proud moments and cannot think of any particular singular moment. I am very proud of the relationships I have established with my patients and with other providers in that I am someone who is trustworthy.
In your opinion, what's the most important factor in a doctor-patient relationship?
Trust
What can a patient expect when they have you as a provider?
That I will greet them by name (and even attempt to pronounce the difficult ones), will have read their history prior to seeing them, will be attentive and work with them to provide a diagnosis and formulate a plan that will hopefully improve their quality of life.
What do you find most encouraging about the work you do?
Being able to make a difference in my patient's lives.
What are your top priorities with every patient you see?
Attentiveness, thoroughness
Describe one of the top ways you ensure each patient receives the quality, personal health care he/she deserves.
By being quick to listen and slow to speak