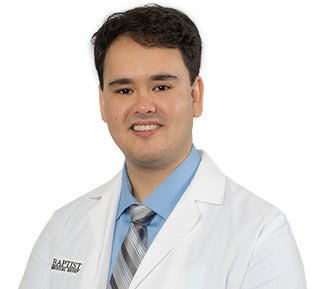 ---
RATINGS & REVIEWS
The provider star rating is calculated using patient reponses to the five care provider questions in our patient satisfaction survey. Below you can see the provider's star rating and the number of his or her patients who have provided feedback.
4.9
Provider discussed treatment options
---
4.9
Provider showed concern
---
4.9
Provider explained things clearly
---
4.9
Provider included you in decisions
---
4.9
Likelihood of recommending this provider
---
---
Comments
6/30/2022
Toby Moreland was one of the best nurse practitioners that I have ever been around and I am 73 years old. He gets a gold star...
---
6/25/2022
Toby is better than a lot of doctors I have seen.
---
6/23/2022
Tobia was very caring and informative.
---
6/03/2022
Excellent care provider.
---
5/12/2022
Great dr
---
5/06/2022
Great
---
5/04/2022
The Pa was very helpful & the Auditory testing provider was excellent.
---
4/30/2022
Great experience
---
4/22/2022
Good
---
4/18/2022
I have already recommended this office and staff to three of my friends
---
4/08/2022
PA Moreland was excellent. It was a great experience.
---
3/28/2022
He was one of the best doctors I've dealt with
---
3/15/2022
Toby is a great practitioner
---
3/11/2022
Truly one of the best providers I've seen. I felt heard, my questions were answered kindly, and I never felt like I was being rushed out. He gave me time to ask questions and was very patient
---
3/11/2022
T. Mooreland is amazing
---
3/08/2022
Good
---
3/02/2022
As always the doctor and the staff made me fell very comfortable
---
2/26/2022
Good!
---
Biography
Tobias Moreland, PA-C, is a certified physician assistant who offers quality ENT care to patients on the Gulf Coast. He provides care to patients at Baptist Medical Group – ENT.
Medical Degree
University of South Alabama
Mobile, AL
Certifications
National Commission on Certification of Physician Assistants
Basic, Advanced & Pediatric Life Support
Memberships
American Academy of Physician Assistants
Society of Otolaryngology and Head and Neck Surgery
Additional information
To learn more about Tobias, please visit his practice page, Baptist Medical Group – ENT.
MEET THE PROVIDER
What led you to become a physician assistant or choose your focus of medicine?
I had a wonderful otolaryngologist who took care of me when I was a child that inspired me to go into medicine.
What about your line of work do you find most rewarding and why?
Being able to help improve the quality of life of my patients is the most rewarding. There is just something very satisfying about being able to listen to the patient, diagnose a problem, and work together towards a solution to improve their well-being.
What is something about you that only your patients would know?
I love to laugh
How would a patient describe you?
Friendly
What's your proudest moment as a physician assistant?
I have many proud moments and cannot think of any particular singular moment. I am very proud of the relationships I have established with my patients and with other providers in that I am someone who is trustworthy.
In your opinion, what's the most important factor in a doctor-patient relationship?
Trust
What can a patient expect when they have you as a provider?
That I will greet them by name (and even attempt to pronounce the difficult ones), will have read their history prior to seeing them, will be attentive and work with them to provide a diagnosis and formulate a plan that will hopefully improve their quality of life.
What do you find most encouraging about the work you do?
Being able to make a difference in my patient's lives.
What are your top priorities with every patient you see?
Attentiveness, thoroughness
Describe one of the top ways you ensure each patient receives the quality, personal health care he/she deserves.
By being quick to listen and slow to speak