Baptist Health Care announced its membership in the Mayo Clinic Care Network in 2013. Baptist physicians have had an opportunity to collaborate with the world-renowned organization and clinical team to help ensure high-quality care on some difficult cases. So, what has impressed them the most? Read on.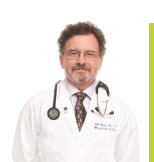 Expertise
"I've had personal experience working with Mayo Clinic on several transplant cases, and it's been outstanding. We're collaborating on some complicated cases here locally, so that my patients don't have to travel out of the area for care. That means a lot to me, and it certainly means a lot to my patients and their families."

- G. Ramon Aycock, Jr., M.D., FACC - Interventional Cardiology
Quality Care

"Baptist Health Care is the only locally owned and nationally connected health care system in the Gulf Coast area. Together, Baptist Health Care and Mayo Clinic are collaborating to ensure innovative health care solutions. Physicians work together on the most complex cases without patients having to leave the area. Our Mission holds us accountable to our community for improving quality of life, because every family deserves high quality health care, served by compassionate people, right in their hometown."

- Mark T. Faulkner, President and CEO - Baptist Health Care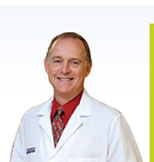 Evidence-Based Care and Research
"AskMayoExpert is a resource provided by Mayo Clinic that allows us to query information on hundreds of medical conditions. I use it three to small-4 times a day. It's also perfect for helping my patients understand difficult health topics. It's available in my clinic and it's quick and easy to use."

- Richard S. Matthews, M.D., FAAFP
Family Medicine
Collaboration
"Using the electronic consultation system, I can obtain input from a Mayo Clinic specialist on difficult or unusual cases within two business days. This effectively brings world-class Mayo Clinic expertise directly to the care of my patient without the need for long-distance travel."

- James L. Lonquist, M.D., FACS
Cardiothoracic Surgery
Encountering a medical diagnosis can suddenly make your life more stressful. Remaining close to the stability of family, friends and your trusted physician is an important piece of your care.
Now, two expert medical teams work together to consult on your behalf and keep your care right at home. Baptist Health Care is looking forward to finding new and exciting ways to help patients using the resources of the Mayo Clinic Care Network.
Baptist physicians have access to the latest Mayo Clinic expertise through the use of information-sharing tools that include:
AskMayoExpert, a state-of-the-art online medical reference tool created by Mayo Clinic. It offers Mayo-vetted knowledge in disease management, clinical care guidelines, treatment recommendations and educational materials available to physicians at the point of care.
eConsults,that serve to connect Baptist physicians with Mayo Clinic experts in order to acquire additional input regarding a patient's care.