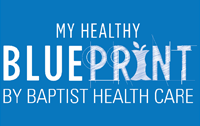 Corporate Memberships Information call 1.855.469.6903
The corporate wellness membership provides employers an opportunity to offer an added perk for their staff and families. Participation can help reduce health care costs making it a very appealing benefit to anyone who works to support a family.
We provide on-site screenings, personalized support, clinical expertise and advisement on your program's return of investment. The program projects a 4:1 return on investment in just five years!
Here are some reasons you may want to consider My Healthy Blueprint. Wellness programs can lead to:
27 percent average decrease in work absenteeism
26 percent average decrease in overall health care costs
32 percent average decrease in worker's compensation and disability cost claims
The true value lies in a healthier, more engaged employee team who can increase productivity and sustain better work attendance. In addition, your company can lower long-term health care costs. Contact one of our consultants at 1.855.469.6903 who can explain the process.