Cardone Named Director of Plant Operations at Baptist Health Care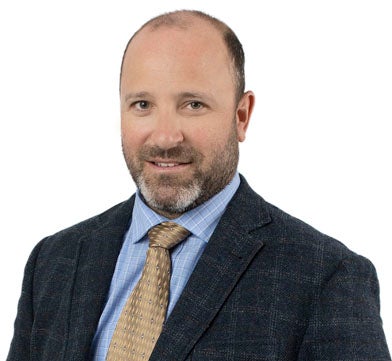 Phil Cardone, CHFM, CHC, has been named director of plant operations at Baptist Health Care after serving one year as operation manager.
Cardone has undergone extensive training with the Federal Emergency Management Agency and has earned numerous related certifications from George Mason University in Fairfax, Virginia, Florida Health Care Engineering Association, Occupational Safety and Health Administration, and American Hospital Association. He is a member of the American Society of Healthcare Engineers and Florida Healthcare Engineering Association.
Cardone comes to Baptist from a similar position with Inova Alexandria Hospital in Virginia.
Baptist Health Care is a community-owned, not-for-profit health care organization based in northwest Florida that is committed to helping people throughout life's journey. The organization is a proud member of the Mayo Clinic Care Network. A 2003 Malcolm Baldrige recipient, Baptist continuously strives to be a national leader in quality and service. Baptist Health Care includes three hospitals, four medical parks, Andrews Institute for Orthopaedic & Sports Medicine, Footer link to Lakeview Center and a large network of primary care and specialty physicians. With more than 7,300 employees and employed physicians, Baptist Health Care is the second largest non-governmental employer in northwest Florida.
Baptist Health Care ● Baptist Hospital ● Gulf Breeze Hospital ● Jay Hospital ● Lakeview Center ● Baptist Medical Park – Nine Mile ● Baptist Medical Park – Navarre ● Andrews Institute ● Baptist Medical Group ● Cardiology Consultants ● Mayo Clinic Care Network
CONTACT BELOW IS FOR MEDIA USE ONLY
For more information about this press release or to schedule an interview, please contact Kathy Bowers at 850.791.5254 or BHCMediaRelations@bhcpns.org