Baptist Emergency Room & Urgent Care in Navarre Announced
Baptist Health Care has partnered with Texas-based Intuitive Health to bring the first combined emergency room (ER) and urgent care clinic to Northwest Florida. Baptist Emergency Room & Urgent Care will be located at the existing Baptist Medical Park - Navarre (8888 Navarre Parkway) and is expected to open in early 2021.
Baptist Emergency Room & Urgent Care will be open 24 hours a day, seven days a week with emergency medicine-trained physicians and nurses. Each patient will be assessed by a clinician and then treated through the appropriate care path. Patients will no longer need to decide if their symptoms require a visit to urgent care or an emergency room. This approach makes care more affordable by helping patients avoid the higher costs of unnecessary emergency care while also providing ER services for those who need it. The addition of this innovative combined emergency and urgent care center represents a $7.5 million investment in the Navarre community by Baptist and Intuitive Health.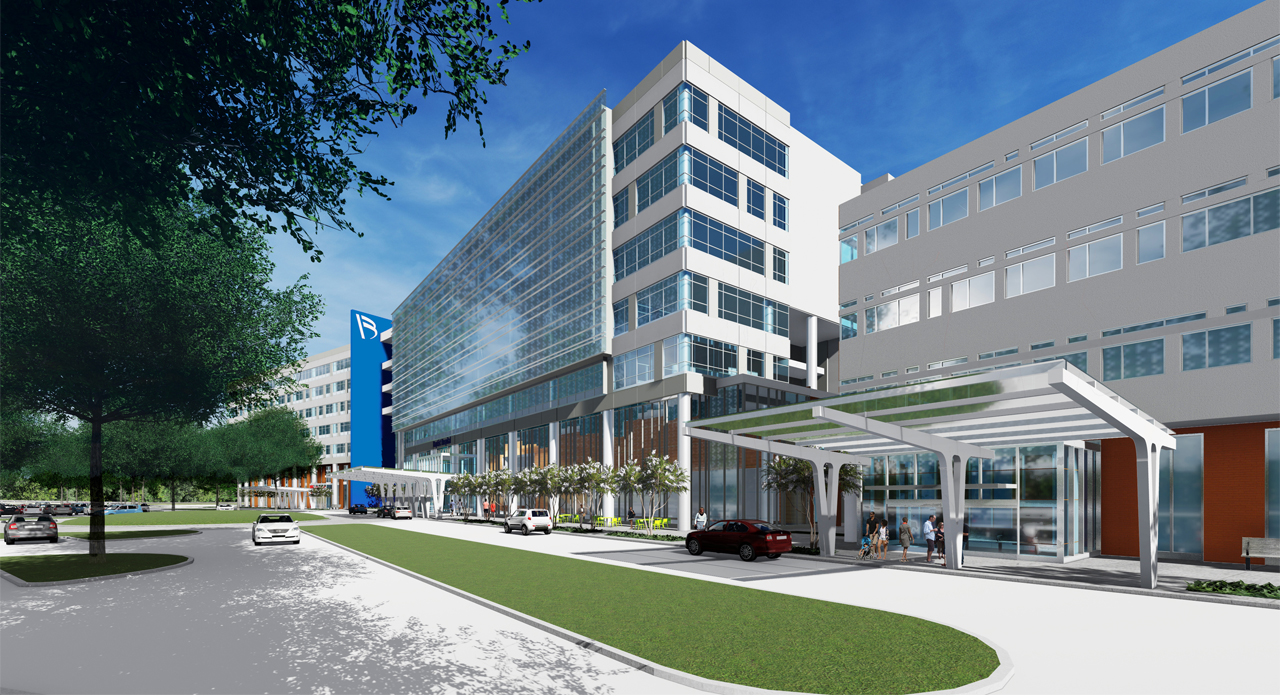 A New Hospital - A Reimagined E Street Campus
Baptist is building a new main hospital at the intersection of Brent Lane and I-110 in Pensacola, Florida. This new facility will keep us close to our current main hospital location and will offer greater access, enhanced technology and a concentration of related services, making it easier and more convenient to deliver better care to those we serve. We expect to open this new hospital in the summer of 2023.
More good news— Baptist will remain a vital part of all communities we serve. As we transition our main hospital to the new facility, we will maintain a significant presence at our current E Street location. We look forward to working with community partners to ensure that the new version of this campus is designed to best serve local needs.
Visit our site for future updates about this transformation.