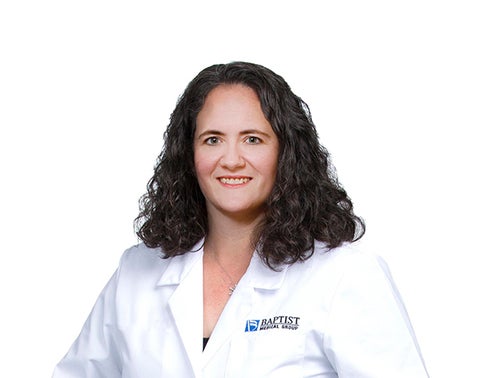 ---
RATINGS & REVIEWS
The provider star rating is calculated using patient reponses to the five care provider questions in our patient satisfaction survey. Below you can see the provider's star rating and the number of his or her patients who have provided feedback.
4.7
Provider discussed treatment options
---
4.8
Provider showed concern
---
4.7
Provider explained things clearly
---
4.8
Provider included you in decisions
---
4.7
Likelihood of recommending this provider
---
---
Comments
12/30/2022
She is my favorite Doctor other Doctors should be as good as her.
---
12/26/2022
She is very nice
---
12/10/2022
Dr. cruet was the kind of doctor one always hopes to get. She listened and gave me several different options of how to get where I wanted to go. I was impressed by her and was glad I found her.
---
12/08/2022
Dr. Cruit was very professional, listened, & treated me with the upmost respect.
---
12/02/2022
I have great confidence in Dr. Cruit and have already referred multiple persons needing her expertise.
---
11/20/2022
Displayed great "bedside manners"
---
11/20/2022
Knows her job well
---
11/13/2022
Dr Cruit has always been so kind, informative, knowledgeable, caring and personable. She's absolutely fantastic!!!
---
10/26/2022
Felt informed and more important comfortable.
---
10/19/2022
Dr. Cruitt was an excellent communicator and I felt comfortable with our discussion/decisions.
---
10/11/2022
Dr. Cruit was very professional. She listened and respected my experiences. She provided more support than I was expecting.
---
9/23/2022
Very good
---
9/23/2022
Very impressed with Dr Cruitt. Kind, never makes you feel rushed, answers questions, really good pre-op and post-op visits. Highly recommend her.
---
9/09/2022
Any and all health concerns are treated very well
---
9/09/2022
Doc was very professional and listened to my concerns
---
9/02/2022
Dr. Cruit is a wonderful person that cares about her patients. She did apologize that I was never checked in. I had asked twice to see why I hadn't been called. This office never waited to be seen.
---
8/25/2022
Dr Cruit is on point. I always leave feeling assured. The staff is also very good.
---
8/10/2022
Good doctor
---
8/02/2022
Dr. Cruit was extremely approachable and easy to talk to. She was very clear and helpful.
---
7/28/2022
Dr. Cruit is outstanding and compassionate doctor.
---
Biography
Dr. Beth Cruit is the only double board-certified urologist and urologic surgeon in the Pensacola area. As a urologist with Baptist Medical Group - Urology, Dr. Cruit works hard to serve the greater Pensacola area and conveniently offers urology appointments in Pensacola and Gulf Breeze. She welcomes patients of all sexes and ages, including men, women, and children.
Medical Education
University of Alabama, Birmingham, AL
Residency
Louisiana State University, Shreveport, LA
Clinical Specialties
All general urology conditions including robotics, laparoscopy and other minimally invasive procedures; kidney stones; male and female incontinence; pelvic and bladder prolapse; urologic cancer; general pediatric urology
Board Certifications
American Board of Urology
Female Pelvic & Reconstructive Surgery
Scholarly Service Honors
Alpha Omega Alpha Medical Honor Society, Merck Scholar
Society Memberships
American Urologic Association
American Medical Association
Society of Women in Urology
Florida Medical Association
Additional Information
Dr. Cruit is an employed physician with Baptist Medical Group and serves as a physician within the Baptist Cancer Institute of Baptist Health Care. To learn more about the Baptist Cancer Institute, click here.