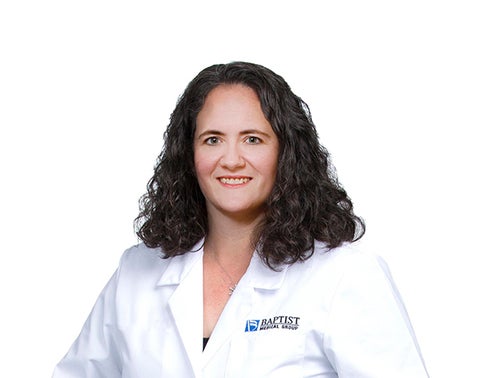 ---
RATINGS & REVIEWS
The provider star rating is calculated using patient reponses to the five care provider questions in our patient satisfaction survey. Below you can see the provider's star rating and the number of his or her patients who have provided feedback.
4.6
Provider discussed treatment options
---
4.7
Provider showed concern
---
4.7
Provider explained things clearly
---
4.7
Provider included you in decisions
---
4.6
Likelihood of recommending this provider
---
---
Comments
2/15/2022
Excellent patient care. Easily as good as any of the facilities I worked in during my 30 year career
---
2/11/2022
Dr. Cruit answered all my questions and was very concerned about my medical condition. She listened to my concerns and provided answers to what can be done for my medical condition.
---
2/07/2022
I have recommended Doctor Cruit . I wish every Doctor was as nice and caring as her And Her nurse [...] is so nice to me.
---
2/04/2022
Ggood
---
2/04/2022
Would recommend
---
2/02/2022
Very impressed with Dr Cruit. She listened to my concerns and she suggested options. Together we decided my the best option for me.
---
Biography
Dr. Beth Cruit is the only double board-certified urologist and urologic surgeon in the Pensacola area. As a urologist with Baptist Medical Group - Urology, Dr. Cruit works hard to serve the greater Pensacola area and conveniently offers urology appointments in Pensacola and Gulf Breeze. She welcomes patients of all sexes and ages, including men, women, and children.
Medical Education
University of Alabama, Birmingham, AL
Residency
Louisiana State University, Shreveport, LA
Clinical Specialties
All general urology conditions including robotics, laparoscopy and other minimally invasive procedures; kidney stones; male and female incontinence; pelvic and bladder prolapse; urologic cancer; general pediatric urology
Board Certifications
American Board of Urology
Female Pelvic & Reconstructive Surgery
Scholarly Service Honors
Alpha Omega Alpha Medical Honor Society, Merck Scholar
Society Memberships
American Urologic Association
American Medical Association
Society of Women in Urology
Florida Medical Association
Additional Information
Dr. Cruit is an employed physician with Baptist Medical Group and serves as a physician within the Baptist Cancer Institute of Baptist Health Care. To learn more about the Baptist Cancer Institute, click here.