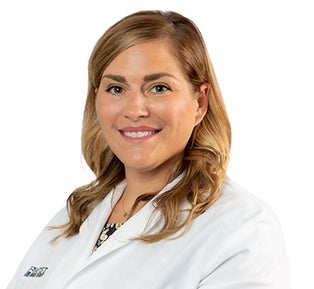 ---
RATINGS & REVIEWS
The provider star rating is calculated using patient reponses to the five care provider questions in our patient satisfaction survey. Below you can see the provider's star rating and the number of his or her patients who have provided feedback.
4.7
Provider discussed treatment options
---
4.7
Provider showed concern
---
4.7
Provider explained things clearly
---
4.7
Provider included you in decisions
---
4.7
Likelihood of recommending this provider
---
---
Comments
9/28/2023
Dr. Ross is awesome
---
9/18/2023
Spoke with me about the need to keep my other specialist Informed of my care.
---
9/12/2023
I haven't been this impressed by a doctor in a long time. She's quite an asset for Baptist.
---
9/10/2023
Great services.
---
9/05/2023
Dr. Ross is a great doctor. Would recommend her to anyone.
---
9/04/2023
I was very happy with Dr Ross. She listened to what I had to say and explained my options and answered all my questions
---
9/02/2023
I have recommend dr Ross and now my husband sees her too. If I hear anyone looking for a doctor or isn't satisfied with theirs I will absolutely recommend dr Ross. It might make my wait times longer or harder to get an appointment and I'm sorry to burden her work load but good doctors that care are hard to find and I believe the good ones deserve to be celebrated and the least I can do is pass along my recommendation. Whether or not the person takes my advice or the office is accepting new patients is out of my control
---
8/28/2023
Very informative
---
7/31/2023
Good experience
---
7/25/2023
Would highly recommend Dr Ross if not for the distance
---
7/22/2023
We trust Dr. Ross.
---
7/01/2023
In the beginning I didn't know if I liked her. She was so different from my other Dr I had to stop seeing cause they no longer took my insurance. To be honest I thought about finding another Dr, but I thought,no, I'm going to give her more of a chance. The last couple times that I've seen her I started to see another side to her and I started to like her as a person and Dr. She is thorough, she listens to you, and open to ur suggestions, ideas and concerns. I think I was so use to the other Dr and her ways and was very upset that I had to leave her. I just didn't want to find another Dr and never gave this Dr a chance. [...]
---
6/25/2023
Very good
---
6/24/2023
She is one of my favorites. She really listens and makes me feel like she really cares. I'm not just a number.
---
6/24/2023
Good
---
6/23/2023
Dr. Ross is the best. The way she listens and cares means so much.
---
6/20/2023
My husband and I heard good things about Dr. Ross when we were deciding who our new doctor would be. She was professional, attentive and caring.
---
6/18/2023
Excellent Doctor!!! Extremely professional and thoroughly explained all test results and implications. I found her through the [...] website and intend to keep her as our primary care physician.
---
6/17/2023
Dr Ross is very attentive, professional and informative. I constantly refer people to her.
---
6/16/2023
Dr Ross is excellent, caring and concerned. She treats me as an intelligent adult, listens to any concerns and addresses them.
---
Biography
Heather Ross, M.D., is a highly-skilled, board-certified family medicine physician and former lieutenant commander and physician with the United States Navy. She provides quality and convenient health care to the entire family and provides minor in-house procedures. She and her dedicated team are currently welcoming new patients.
Medical Degree
Indiana University School of Medicine
Camp Lejeune, NC
Residency
Indiana University School of Medicine
Indianapolis, IN
Certifications
American Board of Family Medicine
United States Medical Licensing Exams, Step 1, Step 2 CS, Step 2 CK, Step 3
Memberships
American Academy of Family Physicians
Uniformed Services Academy of Family Physicians