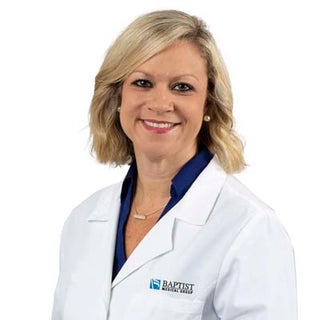 ---
RATINGS & REVIEWS
The provider star rating is calculated using patient reponses to the five care provider questions in our patient satisfaction survey. Below you can see the provider's star rating and the number of his or her patients who have provided feedback.
4.7
Provider discussed treatment options
---
4.7
Provider showed concern
---
4.6
Provider explained things clearly
---
4.7
Provider included you in decisions
---
4.6
Likelihood of recommending this provider
---
---
Comments
5/18/2022
ARPN Sokul clearly explained treatment options and risks. I especially liked the way she explained options and made it clear that the decision on which option to take would be mine . In my opinion, this approach empowers the patient.
---
5/18/2022
Very helpful and showed concern.
---
5/17/2022
My visit was great thank you
---
5/17/2022
APRN Sokul was outstanding. Great to work with. Answered many questions.
---
5/11/2022
Great PA
---
5/06/2022
I appreciated Ms. Sokul's professionalism during the visit.
---
4/28/2022
Made me feel very comfortable and I appreciated that
---
4/21/2022
Very willingbto listen and did not talk down
---
4/13/2022
Great
---
4/03/2022
Good experience.
---
3/25/2022
Great job by her.
---
3/05/2022
She was great, its my issue that is the problem. No definitive answer about what is wrong but thats is NOT her fault.
---
3/05/2022
Great experience.
---
3/04/2022
This is my first contact and it was good. I will know more--later.
---
2/18/2022
PA very pleasant and knowledgeable
---
2/17/2022
Eccellant
---
2/17/2022
Kathryn Sokol is the best. So caring and understanding. Answered all my questions and I didn't feel rushed
---
2/02/2022
Wonderful
---
Biography
Kathryn Sokul, APRN-C is an advanced registered nurse practitioner who specializes in urology. She offers quality urological care to patients on the Gulf Coast and welcomes new patients at her office located in Pensacola.
Medical Degree
Masters, University of South Alabama
Mobile, AL
University of Central Florida
Orlando, FL
Certifications
American Academy of Nurse Practitioners
Memberships
Sigma Theta Tau International Honor Society of Nursing
Phi Kappa Phi International Honor Society
American Academy of Nurse Practitioners
Clinical Specialties
Nephrology
Urology
Meet the Provider
What led you to become a doctor or choose your focus of medicine?
I thoroughly enjoy helping people and find it rewarding to help in changing patients' lives, whether it be treating a chronic disease or providing preventative health care.
What about your line of work do you find most rewarding and why?
Being able to treat patients and improve their overall quality of life.
How would a patient describe you?
Kind, compassionate, honest and professional
In your opinion, what's the most important factor in a doctor-patient relationship?
Honesty and treating all my patients as if they were my own family member
What can a patient expect when they have you as a doctor?
To provide safe, effective and evidence based care
What do you find most encouraging about the work you do?
There is always new evidence based medicine with less invasive options to treat our patients.
What are your top priorities with every patient you see?
Making sure I have answered all of the patient's questions so that they are able to make the best informed decision about at treatment plan or plan of care
Describe one of the top ways you ensure each patient receives the quality, personal health care he/she deserves.
Spending time to answer all questions and explain things so the patient fully understands