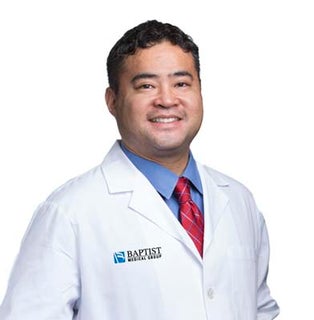 ---
RATINGS & REVIEWS
The provider star rating is calculated using patient reponses to the five care provider questions in our patient satisfaction survey. Below you can see the provider's star rating and the number of his or her patients who have provided feedback.
4.7
Provider discussed treatment options
---
4.7
Provider showed concern
---
4.7
Provider explained things clearly
---
4.7
Provider included you in decisions
---
4.6
Likelihood of recommending this provider
---
---
Comments
12/11/2022
Dr. Miyamoto is patient, caring, and the absolute best urologist in town.
---
12/03/2022
Dr. Faust is the best! Easy to talk to, explains things so I understand, and very personable.
---
12/02/2022
Have always been great.
---
12/02/2022
For my condition, the Doctor is very professional and good.
---
11/17/2022
I'm extremely pleased with the care provided by Dr Ryan Miyamoto. He is thorough and willing to discuss all treatment options without unduly trying to influence your decision. I was diagnosed with prostate cancer and was torn between surgery and radiation treatment. Dr Miyamoto was straightforward with all his answers and made no attempt to influence my decision. I asked him for a referral to a radiology oncologist so I could make an informed decision. [...]
---
10/18/2022
Sent me for a CT and then had me come back and worked me in the same day. Amazing and so helpful
---
10/06/2022
Very polite, professional and thoroughly addressed all my concerns.
---
10/03/2022
When I hear of people having problem with their kidneys I always say go to Dr. Miyamotto he's the best
---
9/29/2022
Good experience
---
9/29/2022
Dr. Miamoto is really very helpful!
---
9/27/2022
Dr. Miyamoto is the best!
---
9/10/2022
I will always recommend Dr. M at Baptist Towers to anyone needed a excellent urologist
---
9/01/2022
Dr was great . Helpful once we were able to see him
---
8/30/2022
Very happy with Dr Ryan
---
8/23/2022
Dr. Miyamoto is an extremely competent physician and a skilled surgeon. I have been extremely fortunate to have him as my doctor. He is very easy to understand and he explains everything you want to know about the condition that affects you. Thanks for retaining him at Baptist.
---
8/20/2022
Excellent
---
8/02/2022
Very professional and easy to communicate with.
---
6/30/2022
Friendly, listens closely, responsive.
---
6/14/2022
DR Miyamota did a great job explaining the problem and recommending a solution.
---
6/12/2022
Good
---
Biography
Ryan Miyamoto, M.D., is a highly skilled urologist who specializes in complex stone disease, benign prostatic hyperplasia and robotic and minimally invasive surgery. He offers quality, convenient treatment and diagnosis of a wide scope of urologic conditions. Dr. Miyamoto currently welcomes new patients.
Medical Degree
Wayne State University School of Medicine
Detroit, MI
Residency
University of Texas Health Science Center of San Antonio
San Antonio, TX
Professional Memberships
Diplomat of the American Board of Urology
American Urological Association
American Medical Association
Clinical Specialties
Urology
Minimally Invasive Surgery
Robotic Surgery
Clinical Interest
Urologic Oncology
Kindey Stones
Urinary Symptoms
General Urology
BPH (Benign Prostatic Hyperplasia)
Publications
Urology from a Primary Care Perspective: Up to Date Recommendations from BPH, Hematuria and PSA Screening. Presentation to Sparrow Hospital of Ionia primary care providers, September 2012.
Streck CJ, Zhang Y, Miymato RK, Zhou J, Ng CY, Nathwani AC, Davidoff AM. "Restriction of neuroblastoma angiogenesis and growth by interferon alpha/beta." Journal of Surgery. August 2004. Pages 183-189.
RK Miyamoto, A Chabik, D Johnson, DP Ankerst, IM Thompson, T Rozanski. "Complicated Cataract Surgery in Patients on Alpha Blocker Medications." UroToday International Journal. August 2008.
Additional Information
To learn more about Dr. Miyamoto, please visit his practice page, Baptist Medical Group – Urology.
Meet Your Doctor
What led you to become a doctor or choose your focus of medicine?
I wanted a job that is challenging intellectually, emotionally and physically with the primary objective of helping people.
What about your line of work do you find most rewarding and why?
Seeing the sweet relief on people's faces when I can tell them that they or their loved ones are going to be just fine.
How would a patient describe you?
Caring and thorough. I take the time to explain complicated issues clearly.
In your opinion, what's the most important factor in a doctor-patient relationship?
Trust.
What can a patient expect when they have you as a doctor?
Honesty, caring, understanding and skill.
What do you find most encouraging about the work you do?
The ability to completely treat most urological conditions.
What are your top priorities with every patient you see?
For the patient to have a full understanding of the disease, and that I will treat the disease with a high level of skill.