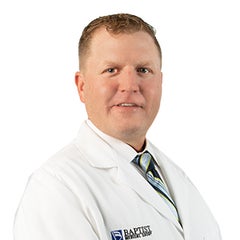 ---
RATINGS & REVIEWS
The provider star rating is calculated using patient reponses to the five care provider questions in our patient satisfaction survey. Below you can see the provider's star rating and the number of his or her patients who have provided feedback.
4.5
Provider discussed treatment options
---
4.6
Provider showed concern
---
4.6
Provider explained things clearly
---
4.6
Provider included you in decisions
---
4.5
Likelihood of recommending this provider
---
---
Comments
5/29/2022
Doctor was thorough and approachable. Explained the way forward for diagnosis and any possible treatment that might be required.
---
5/26/2022
Good
---
5/26/2022
Dr Brand and his team were great.
---
5/25/2022
Dr. Was great. Check-in was fair. [...]
---
5/23/2022
The Doctor was very professional and put me at ease.
---
5/04/2022
It was my first visit with this doctor. We have follow up visits but it was a good experience
---
4/29/2022
Doc was good. Quick, Concise and to the point.
---
4/28/2022
Dr. Brand is a way better doctor than [...]
---
4/08/2022
Dr good [...]
---
4/07/2022
Dr Brand was outstanding.
---
4/01/2022
Dr Brand is an excellent Medical Doctor!!!
---
3/31/2022
Doctor yes . Staff follow up and actions to complete doctors orders. Very poor
---
2/25/2022
Good
---
2/25/2022
Very professional and comfortable environment. Options were clearly explained.
---
2/16/2022
Very satisfied
---
2/14/2022
Dr. Brand went over all my blood work and told I'd have to have routine checkups and blood work for two years.
---
2/13/2022
Good
---
2/10/2022
Good
---
2/10/2022
Dr brand is truly cares about his job
---
Biography
Timothy Brand, M.D., FACS, is a highly skilled board-certified urologist who specializes in urologic oncology, minimally invasive surgery, and robotic surgery. Dr. Brand is a Pensacola native and retired colonel with the United States Army. He offers quality, convenient treatment, and diagnosis of a wide scope of urologic conditions and welcomes new patients.
Medical Degree
Tulane University School of Medicine
New Orleans, LA
Internship
Surgery, Tripler Army Medical Center
Honolulu, HI
Residency
Urology, Tripler Army Medical Center
Honolulu, HI
Fellowship
Urologic Oncology, University of Texas Health Science Center
San Antonio, TX
Certification
American Board of Urology
Memberships
Fellow, American College of Surgeons
Society of Urologic Oncology
American Urological Association
Society of Government Service Urologists
Meet your doctor
What led you to become a doctor or choose your focus of medicine?
What led me to become a doctor was that as I was a biomedical engineering student at Tulane, I began to volunteer as an Emergency Medical Technician with the student-run campus ambulance service, and with the New Orleans Health Department. In those experiences, I found that rendering aid and transporting those sick and wounded individuals were challenging and very rewarding. At that point, I decided to continue into medical school. What drew me into urology was the technical nature of the field, and also that given the nature of treating genitourinary disorders, a special level of compassion and understanding was present between the clinician and patient.
What about your line of work do you find most rewarding and why?
I find that curing urologic cancers and treating stone disease are the most rewarding. It can be frightening for someone and their family to experience these things, and when they get through it, and they find out everything is going to be okay, it is so nice to see that burden lifted.
What is something about you that only your patients would know?
That frequently after the business is done at the appointment – and all questions are answered, we may chat about hunting or fishing for a minute until it's time to move on.
How would a patient describe you?
Caring, informative, competent.
What's your proudest moment as a doctor?
I have trained 10 urologic surgeons to be fully competent as robotic surgeons during my tenure as residency director at Madigan Army Medical Center. These surgeons now run successful robotics programs at Military Treatment Facilities and Civilian Hospitals across the United States.
In your opinion, what's the most important factor in a doctor-patient relationship?
Trust.
What can a patient expect when they have you as a doctor?
Transparency. Competence. Caring.
What do you find most encouraging about the work you do?
That most problems we treat are curable or have great medical or surgical solutions.
What are your top priorities with every patient you see?
To establish trust. To educate regarding options. To treat effectively. To comfort.
Describe one of the top ways you ensure each patient receives the quality, personal health care he/she deserves.
By treating the patient the way I would treat someone from my own family.
Is there anything more or extra you would like prospective patients to know about you?
That my experience of over 10 years as an educator, researcher, clinician, and surgeon equips me to provide top-notch medical and surgical care to our urology patients at BMG.
Do you have any specific medical interests?
Robotic-assisted surgery for urologic malignancies. Endoscopic treatments for urinary stone disease. Men's urinary and sexual health.