Baptist VOICES in Action: Shelda Broughton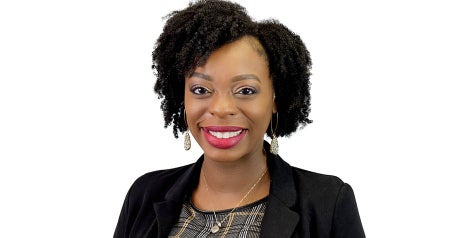 Shelda Broughton Finklea has been with Baptist Health Care for more than six years. She is the patient access manager of outpatient services and is responsible for maintaining personnel aspects of the outpatient access departments of Baptist Hospital and Gulf Breeze Hospital.

Shelda shared this misconception about her role: "Registering patients is not as simple as people think. For one visit, we have to navigate through multiple systems to register a patient all while simultaneously engaging in a pleasant conversation. The registration process has to appear seamless."
Shelda loves engaging with patients. She also values the comradery with her team members.
Her work family is what Shelda loves best about Baptist. She said, "I love the family-centered culture that Baptist has and how it's encouraged in its employees."

Shelda was a super user for the implementation of Allscripts, the electronic health record (EHR) system used throughout Baptist, that was implemented three years ago. That has been one of Shelda's most fulfilling projects that she has worked on here, so far.

"It was really exciting to be a part of this new technology implementation as it was a huge undertaking, and I felt accomplished once we went live with Allscripts."

When you look at Shelda, you may first notice her welcoming smile. One of her favorite quotes is about smiling:

"Let your smile change the world, but don't let the world change your smile" – Connor Franta.

For Shelda the Baptist values means "doing your very best and giving your all every day." She added, "When I walk out the doors of Baptist, I know I signify what we represent."

Thank you, Shelda, for living our Values and helping directly serve our patients with our Mission of helping people life's journey.