Cookie Sanders Celebrates 50 Years with Baptist Health Care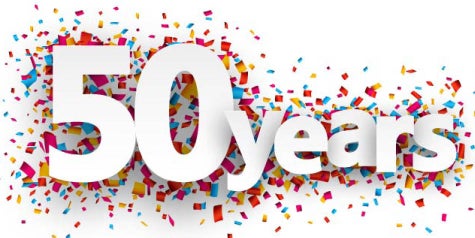 Shirley "Cookie" Sanders has seen a lot of changes at Baptist since she began working here 50 years ago. One thing remains constant though: she loves her job.

"You've got to enjoy what you're doing, and I do," said Cookie. "In fact when they told me that I am hitting my 50-year mark, I could not believe it. I didn't realize that it has been this long. People think I'm retiring, but I'm not. I'm celebrating, and I will keep going."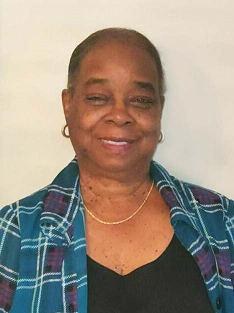 Cookie attended nursing aide school through George Stone Technical College. She began as a nurse's aide at Baptist Hospital in 1970. Her first role was in the emergency department helping to check in patients. She was later offered a chance to work in the maternity unit and shares a funny story about how she discovered what the new setting would be.

"I was asked by leaders if I wanted to work in 'GYN' but at the time, being young and not yet medically experienced, I did not know medical terms and what the 'GYN" stood for. When I heard GYN, my mind went to a GYM. I said sure. I was picturing gym equipment and a fitness area so you can imagine my surprise when I walked into the GYN area seeing babies, mothers and very different kinds of equipment." Cookie laughed.

She learned to love being in the maternity unit and being a float nurse aide working in nearly every unit of the hospital. She did everything the nurses did except give medication and do charting. Cookie worked various night shifts until a day shift became available. Since 1985 she has worked in Central Supply Room (CSR).

Cookie's duties in CSR have included taking inventory and checking supplies, washing equipment, sterilization and making the various packs needed for every type of surgery happening in the hospital. She described how she and her team did everything by hand when she first started in CSR, putting each patient charge in manually and creating the packs and batching them to send out. Today the process is more automated.

Another passion of Cookie's is bowling. She spends her free time in local alleys and playing on leagues.

"I love to bowl. I'm in two bowling leagues. I bowl at Cordova and Strikers. I like to go to bowling tournaments around the region too. My family knows that if I'm not at home or working, then I'm probably bowling or watching others bowl."

Cookie's family includes two sons, one daughter -in-law,10 grandchildren and seven great-grandchildren. Her family is spread out in different places, but she has always lived in Pensacola and loves it here. She is a member of the Greater Union Baptist Church.

"Pensacola is home, and Baptist is home. I often think I should just list Baptist Hospital's address as my home address because I consider this place home. I feel like I'm among family. My supervisor, Chris Ray, is awesome. We're a friendly bunch, and we serve the community."

She reflects on how things have grown and changed at Baptist – from remembering a wooden ramp in front of the ED, to the fountain being moved, to setting up beds during and after Hurricane Ivan. Her love for what she does sees her through and gives her a positive attitude.

"Sometimes I see my smile wipe away someone's negative thoughts. I always try to treat people how I want to be treated, with kindness. I believe that if you do good, then good will follow you. And if you put God first, everything will fall into place!"

Cookie, we love your advice, and we congratulate you on 50 years of dedicated service to Baptist and to the community! You are a shining example of someone living out our Mission of helping people throughout life's journey!