VOICES in Action: Patient Access Department
The patient access team is often a patient's first interaction with Baptist Health Care. The team consists of centralized scheduling (which books diagnostic and provider appointments), outpatient registration (which checks in patients undergoing a procedure or other outpatient service), emergency registration (which handles registration for walk-in emergency department or ED patients and trauma patients), and medical park registration (which checks in patients at any of our medical parks).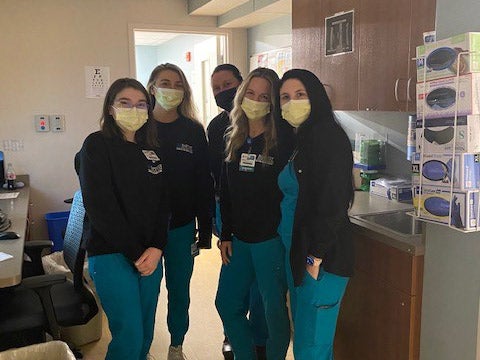 Whether it's an interaction over the phone when scheduling an appointment or checking in a patient before outpatient surgery, the patient access team sets the tone for patient experience. Patients are often frightened, especially during the pandemic, and their first interaction with Baptist must be pleasant, reassuring and compassionate. By demonstrating our Values of Ownership, Integrity, Compassion, Excellence and Service to each patient they encounter, they ensure patients arrive to their services feeling confident in the care they will receive.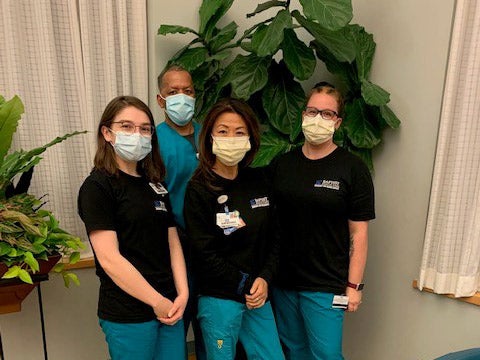 One team member from outpatient registration said, "If I have made someone smile or laugh during my day, I feel that even just for a moment, maybe they were able to forget why they were at the hospital. Each registrar has their own special way of making each patient feel comfortable and happy with their service. It is a testament to the team and the level of care they provide on a daily basis."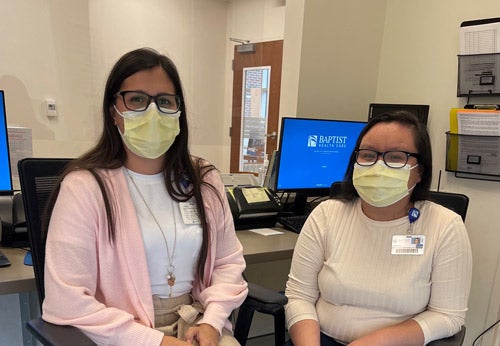 Centralized scheduling stepped up to help in the fight against COVID-19 by offering the Healthsource phone number as a COVID-19 screening resource for the community. The team answered calls and scheduled patients with COVID-19 symptoms at our respiratory clinic, where they were then able to receive a COVID-19 test. Additionally, the department served our own physician enterprise patients by asking a series of screening questions prior to booking each patient's appointment, allowing patients to receive the care they needed while preventing the spread of the virus to our primary care clinics.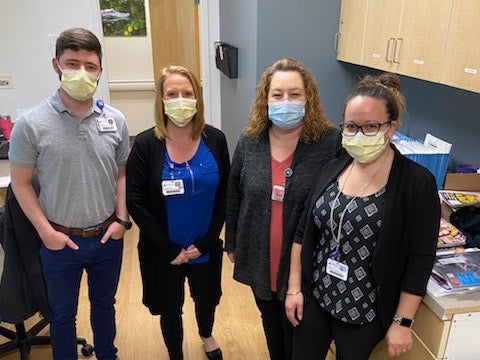 During the pandemic, the registration teams have increased their safety measures by installing plexiglass at registration booths, sanitizing their areas and wearing masks. They have learned the importance of effective communication, especially when wearing a mask. They train their teams to "smile through the mask" to ensure that patients feel their Compassion.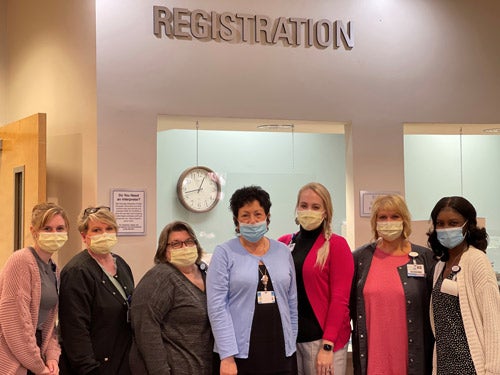 In the midst of COVID-19, centralized scheduling moved its entire team to a remote setting. This was done in a manner that did not impact productivity or service to our patients. The team adapted well to the changes and continues to serve our community and various departments at Baptist from home.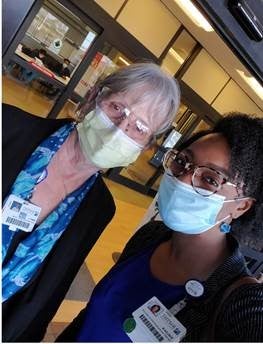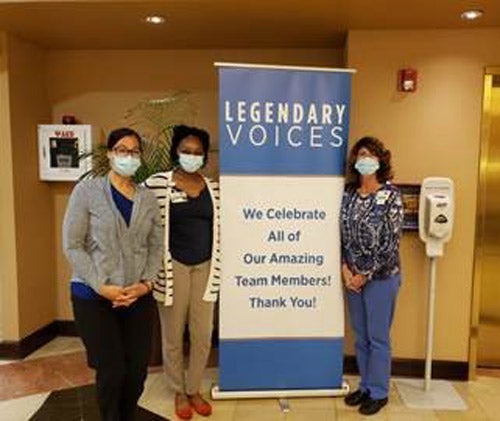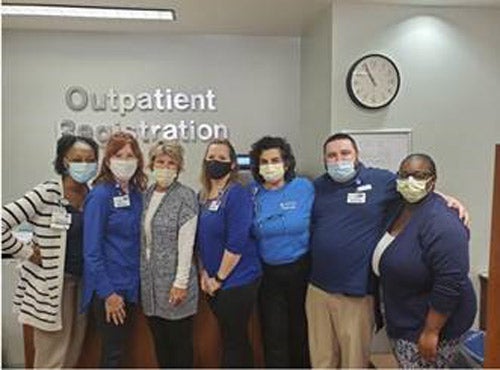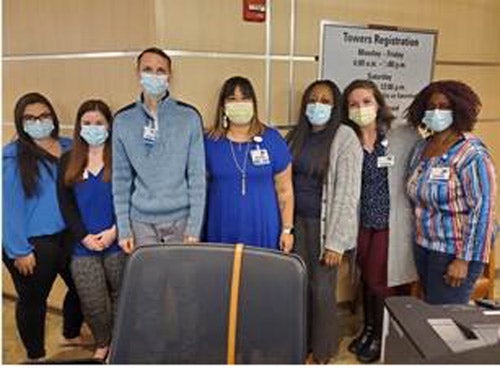 Many patient access team members feel that Baptist is like a family. Corporate scheduling manager Haley Archer said, "We attribute this response to the culture of Baptist Health Care and our Mission of helping people throughout life's journey. It is outstanding to work for an organization that truly exudes this atmosphere no matter which department you come in contact with."
Thank you, patient access teams, for living our Values in every patient interaction. We are truly glad that you are part of the Baptist family!