Back to School Family Meal Ideas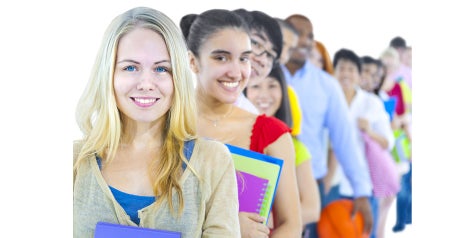 Families need quick, healthy ideas to gather around the table. Here are some recommendations for how to mix up meals in ways that your family will love.
1. Taco Night
Sauté a protein of choice. Chop up extra, fresh veggies and keep them in the fridge. Purchase high-fiber tortillas and sprinkle them with olive oil. Then bake them for fresh taco chips. Try using cauliflower as a rice alternative. Simply steam your cauliflower until soft then place them in a food processor until they have the size and consistency of rice texture. Enjoy Mexican flavored rice bowls or nachos using these healthier options. Try making your own taco seasoning for optimal and best-for-you flavor.

2. Breakfast Buffet
One quick and easy way to put a healthy meal on the table is to make it breakfast night. Scramble some eggs. Add in fresh veggies. Or create an omelet station and add in all the healthy options you have on hand. Don't forget to include fresh fruit on the side.

3. Baked Potato Meal
Clean and boil potatoes. Stuff it with lean protein of your choice. Add in beans and cheese if desired. Bake it in the oven until golden brown or soft consistency. Top the potatoes with fresh avocado and lemon juice. Enjoy this meal with a side salad or fruit. Alternate regular white potatoes with sweet potatoes. These are great with black beans and a dollop of Greek yogurt in the place of sour cream.

4. Veggie Pizza
Purchase a healthy pizza crust from the frozen aisle or make your own using an online recipe. Bake until golden brown or desired crispness. Mix fresh avocado and Greek yogurt with your own ranch or Italian seasoning. Turn this into a cream base and spread over the cooked crust. Now top with your favorite vegetables. Warm it up in the oven or eat as is.

5. Salad Toss, Bar and Jars
Vary up your salads during family meal time. Try a salad toss, station and jars to mix it up. Grab the biggest bowl you have. Put all your family's favorites in it. Then mix it up and add in a homemade dressing. Everyone can have fun sharing the large bowl and tossing it as you go while you eat. If your family doesn't agree on the big bowl, then make a salad bar. Line up all the various components to a salad and have your family stand in line like a buffet to create their own. If you want to be even more creative with salads, try serving it in individual mason jars. Layer them with your family's options. Then place the dressing on top. Cover them up and shake. Then enjoy.

6. Slow Cooker Dinner
Combine your choice of meat and veggies with chicken stock and water. Add in favorite homemade or healthy spice seasonings. Cook on high for four to six hours. Or cook on low for six to eight hours. Slow cooker recipes can be found on Pinterest or through an internet search. Look for the Crockpot Lady for a whole year's worth of ideas.

7. Veggie or Fruit Platter
Experiment with different fruits and veggies for a light dinner. Add some fresh nuts or dips like hummus or guacamole, to vary it and balance out carbohydrates with healthy fat and proteins.

Make food fun. Do it together as a family or with loved ones. Freshen it up or change around the above ideas. Recruit the help of children and a spouse. You'll be surprised at how creative people can be.