ECMO Saves Lives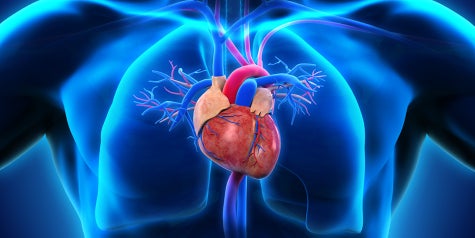 Health issues arise, often unexpectedly. That was the case for a healthy boy named Payne Jones who had been vacationing in Destin in 2017. Jones began experiencing difficulty breathing after beach exposure and sun exposure. Within a short time, Jones went from being a vibrant teenager to a fragile patient on a ventilator.

After other area hospitals did all they could for Jones, he was ultimately transported to Baptist Hospital where the lifesaving treatment he required was offered. Baptist Heart & Vascular Institute offers Extracorporeal Membrane Oxygenation (ECMO), an advanced treatment for people who have life-threatening breathing or heart problems.

ECMO is a rescue treatment that provides short to long-term support for patients with severe conditions such as severe pneumonia, influenza, massive heart attack or massive pulmonary embolism (blood clots in the lungs). In such cases when the heart and lungs are too weak to function, ECMO can support the lungs or both the heart and lungs allowing them to recover.
John Neyman, CCP, is the cardiac profusionist and ECMO program leader who cared for Payne from his arrival to his release. He provided round the clock ECMO service care for three days nonstop to ensure that Jones' care was seamless. Jones made a full recovery.

"I'm pretty sure we would have lost him (without the ECMO)," said Robin Milligan-Jones, the patient's mother.

Prior to receiving ECMO at Baptist Hospital, Jones' oxygen and blood levels had dropped very low. His levels were in the 70s and quickly approaching the 60s. A normal oxygen level reading for a healthy individual is typically between 95 and 100 percent. Read Jones' full story.

The ECMO care team includes collaboration between critical care and pulmonary physicians, cardiothoracic surgeons, interventional cardiologists, perfusionists, nurse ECMO specialists, critical care nurses and other clinical support staff.

"ECMO saves lives," said Neyman. "We want to do this, and this is why we're here."

For more information about ECMO and the many procedures and treatments offered at Baptist, visit eBaptistHealthCare.org/Heart/ECMO or call 850.908.ECMO (3266).
Categories:
---
Related Articles: