Learn the Signs of Child Abuse So You Can Speak Up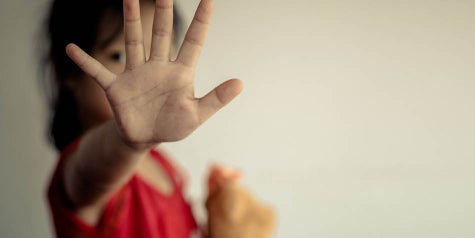 Child abuse is a national health crisis. Knowing the statistics is alarming since 1 in 5 children will be abused before their 18th birthday. In addition, five children die everyday because of child abuse or neglect. There is hope though. One person can make a difference. That difference starts by knowing the signs of abuse and reporting it.
Here are some signs to look for when it comes to child abuse. This is not a complete list, but it gives some examples:
Unexplained burns or marks on the skin
Repeatedly dirty or unbathed
Nightmares
Regression
Hostile behavior or aggression
Fear of a person or people
Bedwetting

If you see or suspect abuse from one or multiple signs, what can you do?
Call the child abuse hotline and report it. The number is 1.800.962.2873 or 1.800.96Abuse.

FamiliesFirst Network (FFN) offers services in foster parenting, adoptions services, placements for children and independent living programs. Their primary goal is to establish safety and permanency and to support the well-being of abused and neglected children in Northwest Florida. FFN accomplishes this by providing: child protective services to families; independent living services to teens and youth who age out of foster care; adoptive services for children in the dependency system; and by placing foster children in licensed foster homes and residential facilities.

--------------------------
*If you donate or wish to consider donating, then know that a copy of the official registration and financial information may be obtained from the division of consumer services by calling toll-free (800.435.7352) within the state. Registration does not imply endorsement, approval, or recommendation by the state. CH606

Categories:
---
Related Articles: