Voices In Action: Beverly Brock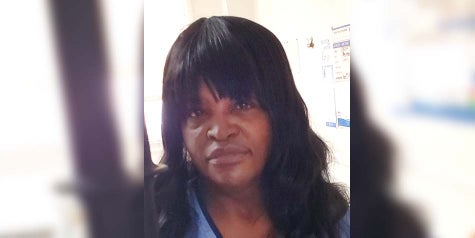 Beverly Brock has worked at Baptist for more than 23 years with the environmental services (EVS) team. She cleans and disinfects rooms for patients.
Beverly loves Baptist because of the family environment and her fellow EVS team members.

"The culture here is pleasant and lets you be yourself," Beverly said. "EVS management is great, always helping staff out when it comes to working through personal challenges."

Beverly loves meeting new people, sharing conversations with them and making them smile. She helps those in a vulnerable state feel welcome. They then, in turn, begin to share conversations with Beverly and smile back at her.

She cares for patients on Baptist Hospital's 4 East unit, the central COVID-19 unit. In her role there, she performs various duties to ensure the room is efficiently cleaned, disinfected and hospitable.

Beverly feels connected to the people at Baptist and the Values of Ownership, Integrity, Compassion, Excellence and Service. She remarks on how she relates particularly to Ownership, Compassion and Service:

Ownership: Beverly feels like she belongs here at Baptist and that her voice matters. She's been here a long time and has remained here because she feels valued.
Compassion: Beverly feels that Baptist cares about its people and will help anyone with problems and issues.
Service: Beverly feels that patients and their families and loved ones are very important. She always puts others first. Patient satisfaction is always on the forefront of her mind and what she considers her most important job.

Beverly wants to debunk a myth that people on the EVS team are considered the lowest on the totem pole. She says they are, in fact, a vitally important part of the organization serving all patients.

Beverly loves her job and has even helped out recently in addition to her normal duties. She has come in on off days to help serve patients during staffing shortages because of the COVID-19 surge.
To get her through life, Beverly remembers the philosophy: "We need to help each other to provide excellent service." She also advises everyone to "smile more."

Thank you, Beverly, and all the amazing EVS team members for living and leading with our Values and for the positive impact you make in every encounter.