Seven Great Tips for Fall Fitness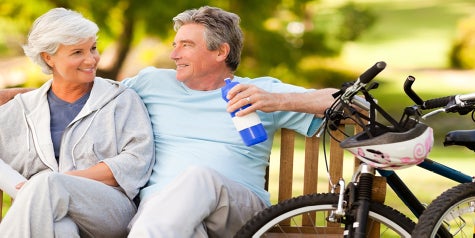 Autumn brings cooler temperatures making it a great time to start an exercise program. The physical changes help you renew and rethink your goals. Here are seven tips that will help you fall into better fitness habits.
1. Move outdoors – Go for a walk, bike ride, jog or just move your yoga mat outside.
2. Try a new class – Like the school year, gyms often offer fresh classes in the fall. Review the schedules and try out a new one.
3. Exercise with TV – When your favorite fall programs return, make a date to perform squats, lunges and stretches during the shows you watch.
4. Follow the 30-day rule – The time frame to make a lifestyle change a habit is 30 days. After you find a program you like, commit to it for four weeks to see results.
5. Consider convenience – Make fitness easy. Choose something that you can do simply and without interruption – something flexible that can adapt to your day.
6. Motivate yourself – What will it take to keep you on track? Journaling, quotes, photos or having a workout buddy? Signing up for a race? Whatever it is, remember it daily.
7. Enjoy a reward – After you've fallen into your routine for 30 days, rejuvenate with a massage or other treat like a long, warm bath with salts. Indulge in a small piece of your favorite chocolate. You've earned it.