Cancer Genetics Testing Offers Knowledge to Empower Health Changes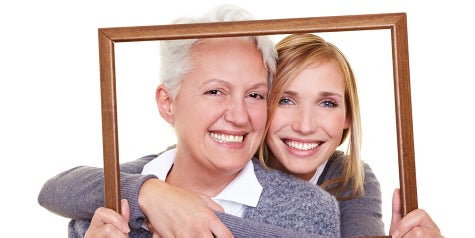 Our health is influenced by our genetic makeup. Research shows the link between our family's history (genetics) and the environment we live in are both crucial factors in determining our future health. A review of our genetic data, or genetic testing, can be beneficial for many reasons when it comes to cancer.

"Every year we gain new information on cancer and genetics," said David E. Mann, Jr., M.D., a board-certified and fellowship-trained oncologist with Baptist Medical Group – Hematology Oncology.

Cancer is recognized as a disease of genes. Baptist Health Care is currently offering genetics testing to individuals who are at greater risk for developing cancer based on their family history and is committed to developing its ability to offering genetic testing to the entire community we serve. Genetic testing for cancer is essentially the ultimate method for early detection, that is, detecting your risks even before cancer has a chance to develop.

"Right now we look at certain factors in individuals to determine if genetic testing is beneficial," said Dr. Mann.

One patient that volunteered to be genetically tested was Michelle Beck.

"I have a very high family history of cancer," said Beck. "This includes ovarian, kidney, lung and colon cancer."
Beck chose to have the blood based cancer genetics test. She received her results within two weeks. Since then Beck has regular doctor's visits to monitor her health, and to establish a personalized plan of enhanced surveillance that suits her – all designed to increase her ability of early detection, and prevention of cancers, of which she is at particular risk.

Hope Cooper was another patient who chose to have the cancer genetics test.

"I have a strong family history of cancers, including pancreatic, lung and breast cancer," said Cooper. "I wanted to find out if I was at a higher risk of developing cancer due to my genetics."

Before the test Cooper worried about when, not if, she'd receive a cancer diagnosis. She'd often have bloodwork done to look for early signs. Cooper's test results came two weeks after she had them done and results were negative.

"Peace of mind is invaluable," said Cooper. "I don't have to live my life with this cloud over my head or the thought that the clock could run out at any time. Instead I can think about long term goals and old age that I was not certain I would see."

Both patients believed the results helped them formulate a realistic health plan and future goals.

"Baptist Health Care has treated me very well," said Beck. "The doctors take the results very seriously and communicate my health needs well with me in a timely manner."

After cancer genetics test results are given, oncologists at Baptist Health Care provide patients with actionable results. Whether genetic test results come back positive or negative, Dr. Mann recommends the following lifestyle tips for individuals concerned about cancer:

· Individuals should be aware of signs and symptoms associated with cancer, and seek medical attention if there is concern.
· Individuals should have a yearly wellness exam and regular visits with their primary care physician.
· If a person does receive a positive genetic result, it does not mean that cancer will happen. Instead it means that there is a higher risk that cancer will happen, Each person who receives a positive genetic test, should take their time before deciding on their best approach, whether it be enhanced surveillance or preventative surgery. Take your time to gather as much information in this ever-changing field before making decisions.
· Patients may look at options and availability of medicine that can reduce risks of cancer.
· Each of us in the community should exercise regularly, as there are now significant studies that demonstrate that consistent workout routines, even leisure walks, can reduce risks of cancers.
"Gain knowledge from cancer genetic testing," said Dr. Mann. "Then do something with that knowledge."

To find out more about genetic cancer testing, visit the Baptist Cancer Institute or talk to your primary care physician or request a referral to Baptist Medical Group – Hematology Oncology.