Communication Excellence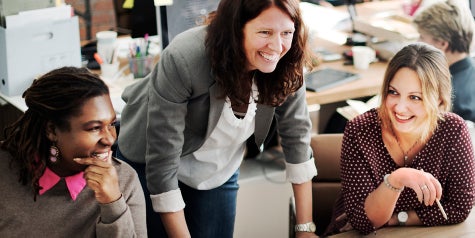 Good communication is vital to success. It involves an exchange of information but more importantly, an understanding of the message. Communication is interpreted through our words, tone, actions and body language. Baptist Health Care offers ongoing training to its teams, and recently leaders shared three main tips on how to go from good to excellent communication.

They include:

1. Plan the message.
Communication planning can help your message be delivered to the intended audience in the right way at the right time. Excellent communication can create awareness, influence behavior, build support and provide clarity. While planning for successful communication, be clear, set expectations and engage others.

2. Understand the goal.
When communicating a message, success often depends on the understanding of the goal. When you have conversations with team members, include the why behind it. Provide clarity in the message and don't make assumptions which lead to barriers and possible conflict. Best practices to avoid miscommunication include active listening, repeating back what you hear to ensure you understand the message and speaking with compassion.

3. Be aware of non-verbal cues.
How we look and act physically when we communicate affects how the listener will perceive the message. Those non-verbal cues are often just as important or even more vital to a successful, clear message. Examples include posture, stance, eye contact, tone of voice and others. Are you leaning in, paying attention to a conversation or do you seem disinterested and withdrawn? Other factors that can affect the outcome of communication include an individual's background, culture and personal opinions. Each of these may play a role in how someone hears and understands a message.

We hope these tips will help you think more about how and why you're communicating and the importance it plays in those we serve. At Baptist Health Care we strive to always communicate with intention and compassion so that we ease the burden of our patients, clients and others we help.

For interest in learning more about communication excellence and starting a career at Baptist Health Care, visit our Join Baptist site.