12 Tips for Holiday Wellness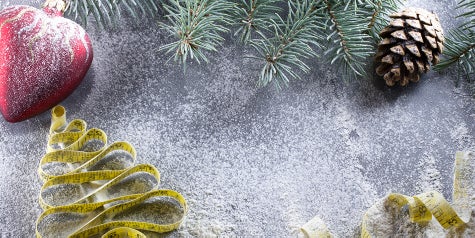 Could healthy and holidays be paired together? At Baptist Health Care, we believe it can. There are simple daily practices you can do to have a healthy attitude and be your best self, even during the hectic holiday season. Follow these 12 healthy eating, exercise and well-being tips to put you first during this festive time:

1. Weigh yourself every day between now and New Year's. This is key to effective weight management during the holidays.
2. Exercise in the morning or before the day's festivities begin. Plan ahead so you don't talk yourself out of exercise after you have a belly full of food.
3. At parties and holiday dinners we tend to eat more because it is a "social thing." To avoid recreational eating, consciously make just one plate of the foods you really want.
4. Reach for the vegetable filled dishes this holiday season instead of the sugar packed desserts. The water content in the vegetables will help fill you up and chewing the vegetables will slow down your eating, a win-win situation. Try to get five servings of veggies per day.
5. Have an attitude of gratitude. Take time to meditate and write down the things you are thankful for each day. Being thankful can lead to better health, sleep and relationships.
6. Substitute applesauce for oil, margarine, and butter when baking holiday treats.
7. Start exercising now. Don't wait until January. Postponing exercise just means you'll have more fat to work off when you actually do hit the gym. Commit to eating healthy 90 percent of the time and working out two to three days a week.
8. Before you go gift and food shopping, decide how much money you can afford to spend and stick to your budget. Staying on financial track will lead to less stress this holiday season.
9. Budget your calories. Indulge in only the most special treats. Skip the store bought cookies and save the calories for your absolute favorite treat.
10. Focus holiday gatherings on fun, not food. Consider adopting fun holiday traditions like a family board game or a secret Santa gift exchange.
11. Don't forget to make some time for yourself. Spending just 15 minutes alone, without distractions, may refresh you enough to handle everything you need to do. Find something that reduces stress by clearing your mind, slowing your breathing and restoring inner calm.
12. Remember these simple steps when preparing food for the holidays: Wash hands and surfaces often to avoid cross-contamination. Cook foods to proper temperatures and refrigerate them promptly.

Keep these 12 tips for holiday wellness handy this season. Recite them like the 12 days of Christmas, and do your best to put your health first. If you're feeling ill or need a wellness visit, Baptist is here for you. Visit EasySchedule.com to book an appointment with a primary care physician.